FREE 'Is an apprenticeship right for me?' talk for schools & colleges
Being informed of all the options before making a choice is vital when making any decision. A recent study by JGP found 43% of 16-24 year olds said they were not made aware of the alternatives to university, and 61% felt they did not receive sufficient career advice.
Professional Apprenticeships deliver free talks and workshops to help more aspiring young people make an informed decision when choosing their next step. Talks include: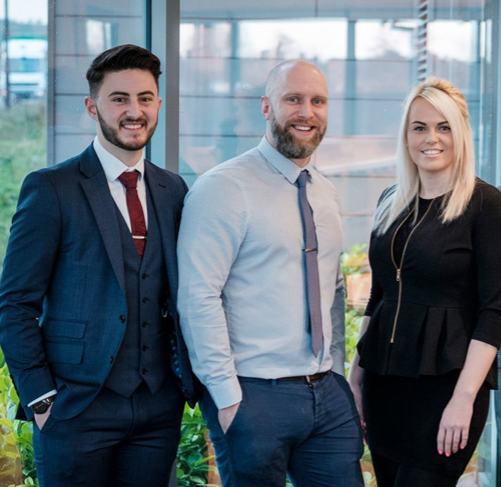 This informative and interactive presentation takes around 20 minutes and works with full assemblies and smaller groups alike. Post 16 is the ideal audience for this presentation as we discuss University vs Apprenticeships and the learning styles that may benefit from each route. We discuss the ever increasing careers that apprentices can train in and give hints and tips on applying/ finding your own placement.
Is an apprenticeship right for me?
This is an interactive presentation that usually takes around 20 minutes and can be delivered to individual classes or an entire assembly. We explore the positives of apprenticeships and discuss Level 2 through to degree level opportunities. We discuss some of the traditional and new careers that can be accessed through apprenticeships and some hints and tips when applying.
We work with students to understand what employers will look for in a CV and what they need include. This work shop can lasts between 30 to 60 minutes and requires access to computers. We explore the skills and experience they have and look at ways to get additional experience. We look at common mistakes made on CVs and we discuss things to be avoid adding. This session is fun, interactive and informative and often raises aspirations of the students.
With 81% of 16-24 year olds claiming they have considered further study. However, 65% not planning on full-time study, put off by the cost of university and keen to gain employee experience, informing our young students about the opportunities and potential for progression Apprenticeships can offer is important for any school and college.
Interested in booking a FREE workshop and/or talk? Contact us.
Released On 26th Nov 2018
You may also be interested in
26th Nov 2018
The Careers and Enterprise company have built a network of 60 Cornerstone Employers, could you be the next to join?
15th Oct 2018
Bath College has made a strategic decision to include local employers in as many aspects of curriculum design and delivery as possible. As a consequence of this, 'becoming employable' and 'employer engagement' are key components of all their Higher Education programmes.