Why your business could benefit from a Degree Apprentice
The Degree Apprenticeship initiative was set up by the Government in 2015 to address our country's skills gaps by offering training, whilst at the same time allowing employees to work full time.
Degree Apprenticeships offer an innovative and cost-effective way of attracting, training and retaining high-calibre employees and graduates to your business. You can use Degree Apprenticeships to attract school leavers and new staff and to re-train or upskill high-calibre employees. Unlike other training programmes, a degree apprenticeship combines on-the-job experience with the academic subject leading to a degree and an apprenticeship certificate on successful completion of the course.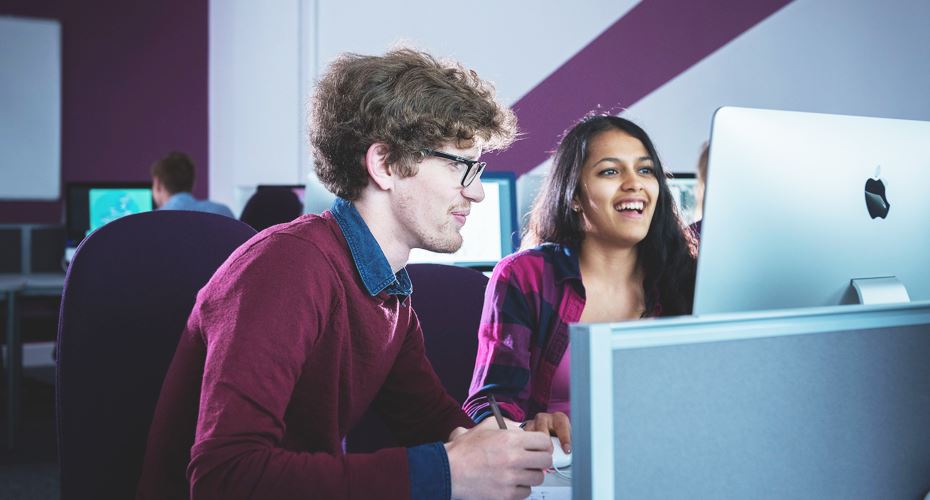 One of the benefits of employing Degree Apprentices is that you can plug a skills or knowledge gap or develop expertise where it is required in your business with immediate results transferred from the learning to the workplace.
With up to 100% of the training funded by the Government, your employee remains in your full-time employment, spending 20 per cent of their working hours studying. Programme lengths vary depending on the qualification but all courses are specifically designed to ensure a minimum time away from the workplace by using a combination of face-to-face, remote learning and online delivery, enabling your employee to remain within role, but at the same time develop their talent.
By using your Apprenticeship Levy or Government Co-investment, you can fund Degree Apprenticeship programmes that create exciting new development and progression opportunities for you or your team.
A Degree Apprenticeship from the University of Exeter is a triangle partnership with the Employer, the Apprentice and university, with clear benefits for all parties. You can rest assured in the knowledge that you are partnering with one of only 24 Russell Group Universities in the UK, consistently rated in the Top 16 in all major UK university league tables since 2011. Curriculum content will include cutting edge thought leadership from this leading research organisation, enabling you access to insight ahead of your competitors.
Current programmes offered by the University of Exeter are Advanced Clinical Practitioner (MSc), Chartered Manager (BSc), Clinical Associate in Psychology (MSc), Civil Engineering (BEng), Diagnostic Radiographer (BSc), Digital and Technology Solutions (BSc), Financial Services Professional (BSc), Research Scientist (Data Science MSc), Senior Leader and Senior Leader – Healthcare.
New programmes are being developed regularly so please visit our website for the latest information and our prospectus.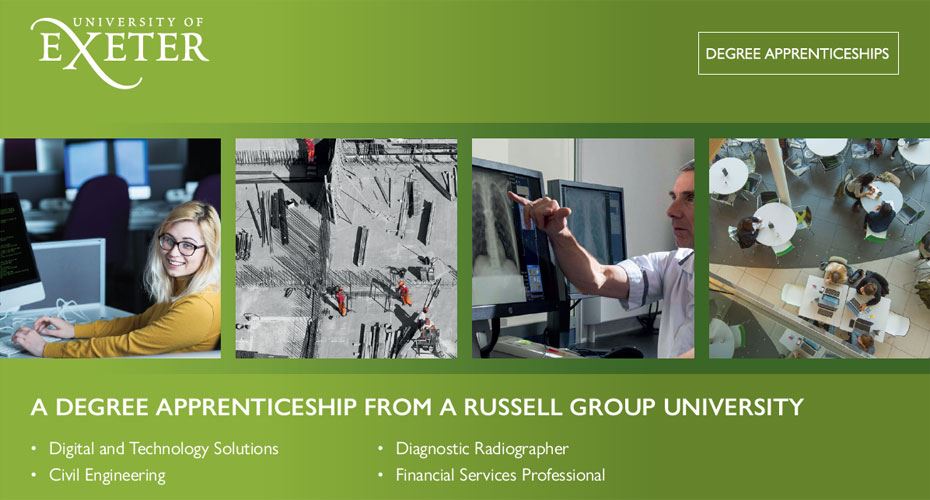 Released On 24th May 2021