T Levels - The Next Level Qualification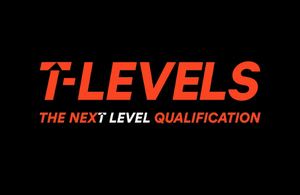 T Levels are new courses coming in September 2020, which will follow GCSEs and will be equivalent to 3 A Levels. These 2-year courses have been developed in collaboration with employers and businesses so that the content meets the needs of industry and prepares students for work.
T Levels will offer students a mixture of classroom learning and 'on-the-job' experience during an industry placement of at least 315 hours (approximately 45 days). They will provide the knowledge and experience needed to open the door into skilled employment, further study or a higher apprenticeship.
Find out more about the introduction of T LEVELS on the GOV.UK website >
Support to help employers offer industry placements
On Sunday 19 May 2019, the Department for Education announced a new package of support to help employers offer industry placements in readiness for the T Level rollout in September 2020.
The package includes:
guidance to support employers and providers to offer industry placements, allowing industry placements to be undertaken with up to 2 employers
high quality placements are now measured by hours rather than days. The placement must be at least 315 hours.
a pilot scheme to understand more about employer support
'how to' guides and workshops
More details here >
Employers interested in finding out more about industry placements, can contact us on 01823 785440 or email support@somerset-ebp.co.uk
Next steps for providers
The department has also updated the capacity and delivery fund (CDF) information for providers delivering industry placements in both 2018 to 2019 and 2019 to 2020 and for providers delivering industry placements for the first time in 2019 to 2020. Find out more here >
Read the T Level action plan for detailed information about how the Department for Education are developing the T Level qualifications for post-16 students.
Full details can be found on the GOV.UK website.
Released On 10th Jun 2019