Somerset EBP - Year One Report
It's our birthday!
For the past year, the Somerset Education Business Partnership has connected employers with schools and colleges so that busin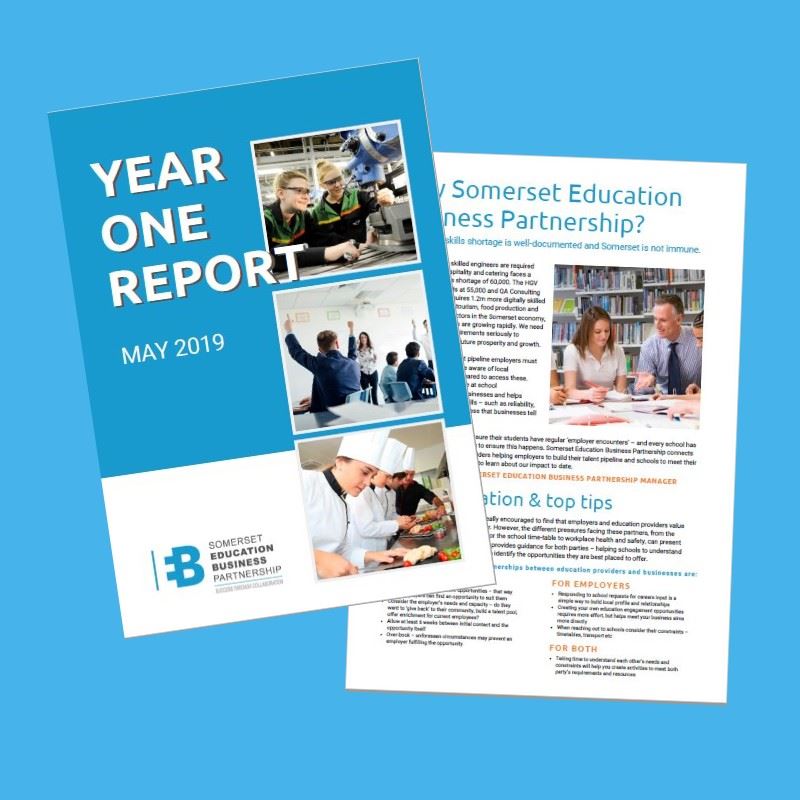 esses can create a talent pipeline and schools can help young people prepare for work through an engaging careers programme. We have worked with over 800 people and close to 500 organisations and continue to widen the pool of businesses engaging with education partners.
To start to understand the impact of our work, we have released our Year One Report. We invite you to read our report for key tips on successful partnerships between schools and employers, feedback from the partners we have worked with and details on the successful education-business encounters that we have facilitated over the past year.
Somerset Education Business Partnership Year One Report
If you would like more information and assistance as an employer or education provider on creating and providing meaningful employer engagements, have a look around our website. Don't hesitate to contact us via email or you can reach Andrew or Imelda on 01823 785440 if you would like to talk more about how we can connect you with education or business partners.
Released On 29th May 2019