My Future - Careers Discovery Day at Yeovil College
650 year 8 students discovered 26 possible career pathways at the My Future event on 4 July. Course leaders from Yeovil College provided hands on activities, supported by local employers including Lloyds 3Banking Group and Old Mill Group.
Students attending the Health and Care workshop learnt how to make a hospital bed – with a patient occupying it. As one student from Westfield Academy exclaimed: 'There's a lot to it!' Nicola North, L3 Healthcare course leader at Yeovil College explained: 'As well as patient safety, there is a focus on communication skills and how you approach the person'.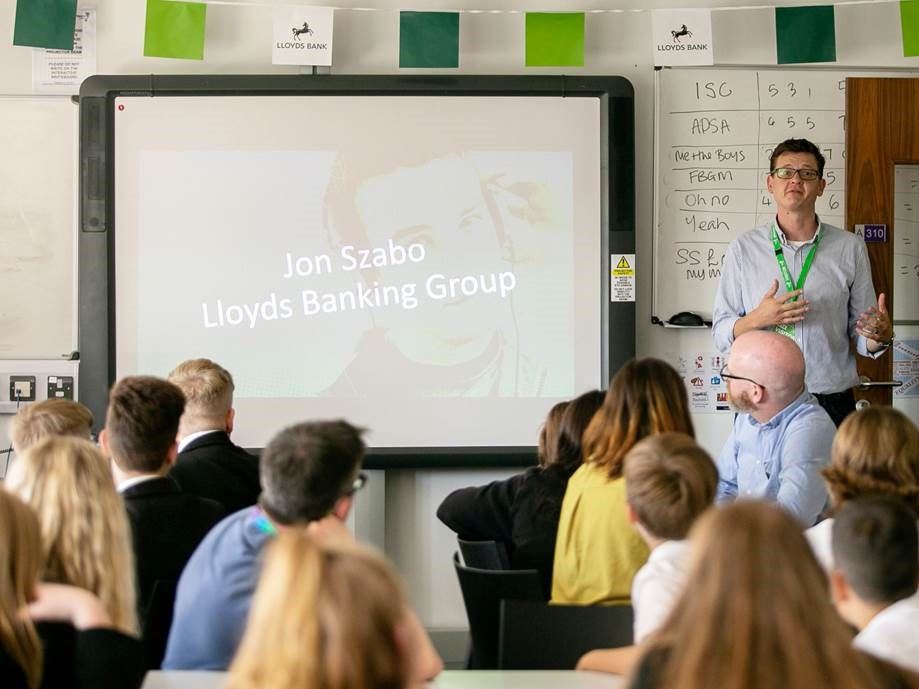 Keri Montague, Composites Coordinator and Nigel Machin, Lecturer within the Engineering Department enthused students with the egg-drop challenge to determine which group could best protect an egg when dropped from the college balcony. Leon and Ben from Preston School explained that they learned 'how forces spread and how to direct them to reduce damage'. Confident in their abilities they claimed 'we enjoyed building the egg protector. We know it will work, because the egg can't hit the floor!'
The ReDiscover Project, led by Lloyds Banking Group and supported by local business partners, gave young people an opportunity to plan their own digital business. As Jon Szabo, Mid Corporate Relationship Director explained: 'this is an opportunity for the bank to show its support for creating a prosperous local community'.
Emma Coleman of Old Mill Group explained that supporting the event enabled her to showcase lesser known financial careers and to ensure local students were aware of these.
Kirsten Burnard illustrated the success of this approach. A former Preston School and Yeovil College student she now manages corporate customers with turnovers in excess of £1 million for Lloyds Banking Group. Kirsten explained that 'We believe it's important to encourage more young people to consider careers which require digital skills. Regardless of the sector we work in, digital talent will be critical to future business success. The ReDiscover events are a great way to give local pupils a chance to explore the possibilities'.
Released On 22nd Jul 2019