Mayor opens sen.se SATIONAL in Taunton
Taunton's Mayor officially opened sen.se SATIONAL on Taunton's High Street on Monday 19th November.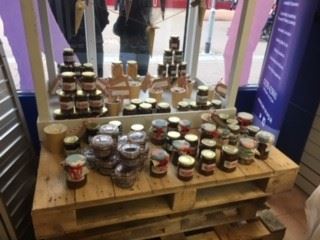 Sen.se SATIONAL is an Enterprise project giving local students an invaluable insight into working life, the retail sector and providing all with real work experience.
The pop-up shop is run by young people and all the stock has been created by pupils from special schools across the county – whether it's festive gifts, decorations, ornaments, jams or beautiful works of art. The project - a culmination of long-term work with special schools to provide young people with employment experience - is being led by Special Educational Needs. Somerset Expertise (sen.se), with the support of charity Young Somerset. Sen.se is a partnership between all special schools and specialist provision within the county.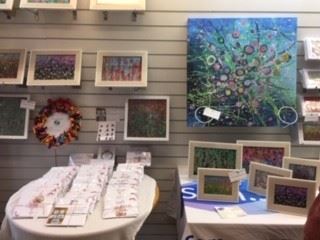 Taunton's pop-up shop is the first of a series of outlets that will be popping up all over Somerset. The next venture is expected to be in Yeovil's Quedam Shopping centre in April 2019.
Supported by Somerset County Council, Taunton Deane Borough Council helped find the High Street premises and provided administrative support. Agents Humberts negotiated with the landlord to provide the space for free.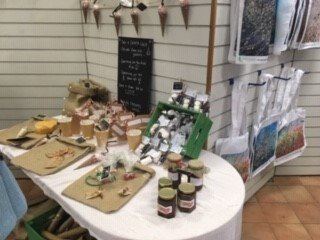 Frances Nicholson, Somerset County Council's Cabinet Member for Children and Families, commented:
"This is a fantastic initiative with all Somerset's special schools coming together to provide their students with some valuable real-life work experience. They are selling a wide range of goods to the public that are made in the schools by the students themselves. Congratulations and thanks to everyone concerned, and I hope it is a great success."
The shop will be running every weekday from 10.00 am to 2.30pm and Saturdays 9am to 5pm until Christmas.
Released On 26th Nov 2018