Big Bang SW Regional Fair 2019
Take your students on a journey of discovery into engineering and science! Could your students be the next Young Engineer or Scientist of the Year?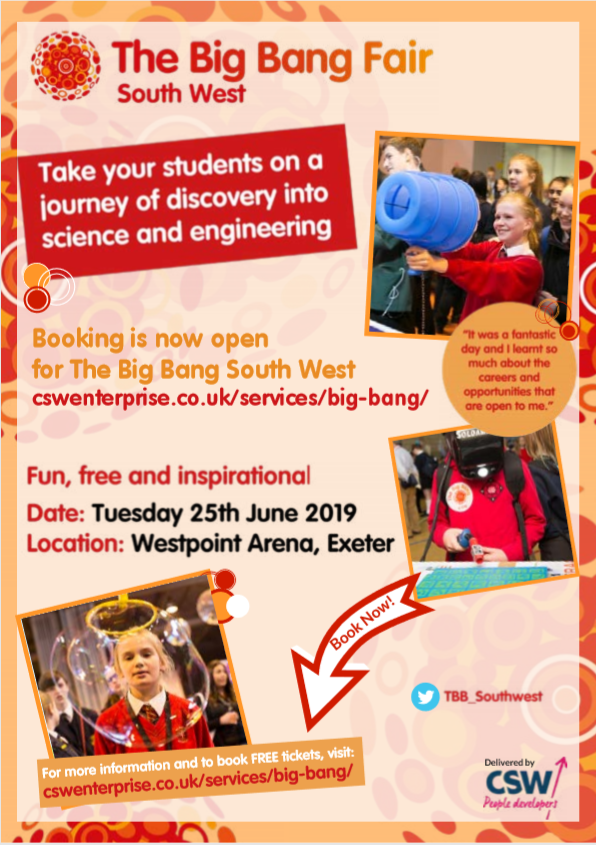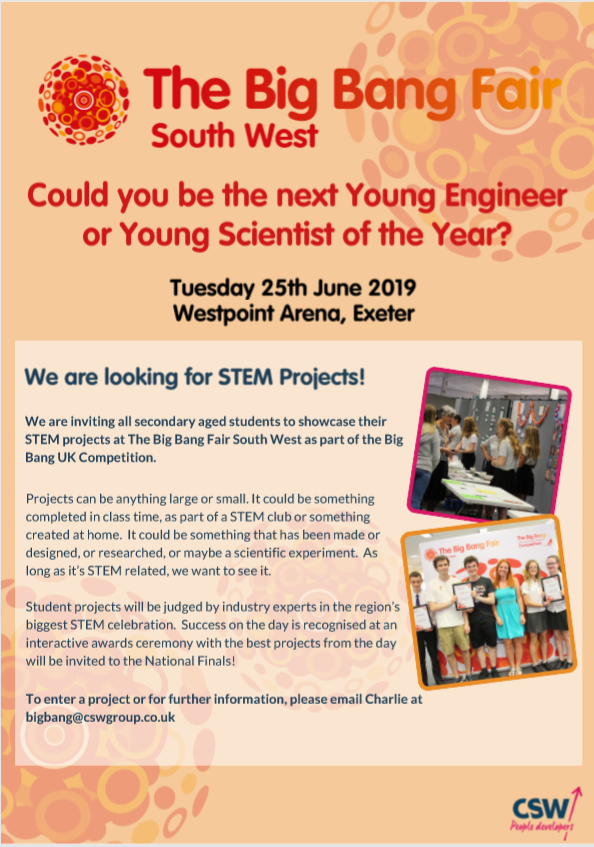 Released On 12th Nov 2018
You may also be interested in
29th Oct 2018
The Somerset Education Business Partnership's opportunity directory provides users a summary of work-related learning schemes, resources and events which are available in the county.
15th Oct 2018
Bath College has made a strategic decision to include local employers in as many aspects of curriculum design and delivery as possible. As a consequence of this, 'becoming employable' and 'employer engagement' are key components of all their Higher Education programmes.