The Somerset Picture
There is a multitude of careers and enterprise projects and support programmes to help educators to provide a comprehensive and valuable careers programme for their students. With an array of websites, events and services being introduced and developed, this page details the latest developments in Somerset.
The Careers Landscape:
Department of Education Statutory Guidance October 2018 – websites must include: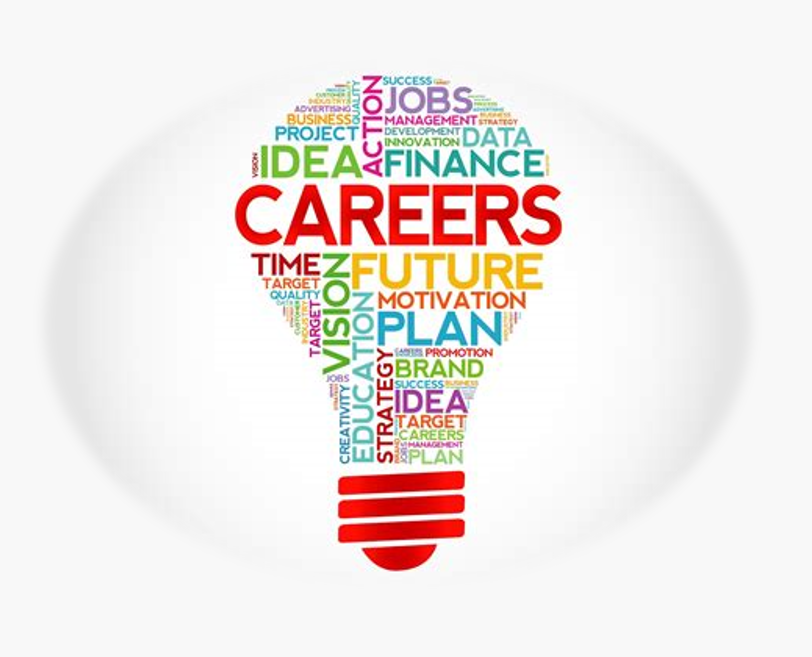 the name, email address and telephone number of the school's Careers Leader
a summary of the careers programme, including details of how pupils, parents, teachers and employers may access information about the careers programme
how the school measures and assesses the impact of the careers programme on pupils
the date of the school's next review of the information published
an Access Statement to allow access to providers of Post 16 provision to talk to their young people
focussed effort on SEND and ensuring that young people have better chances of employment. Includes FREE professional development for people working with these young people.
If you would like to discuss your Careers Programme with a member of the Education Business Partnership team, please email support@somerset-ebp.co.uk or phone 01823 785440.
For more information regarding Statutory Guidance, please visit our 'Policy Background' page.
Latest Developments
Our local LEP (Local Enterprise Partnership) has been successful in its bid to have a Careers Hub. This virtual hub will:
help coordinate the work of the Enterprise Advisor Network (EAN)
work with 40 schools across Somerset, Devon, Plymouth and Torbay (Heart of the South West LEP area)
have a Careers Hub Leader – Victoria Gage
have four Somerset Enterprise Coordinators – Jo Skeel, Ben Mitchell, Rosa Lewis (West Somerset) and SEND Enterprise Coordinator (yet to be recruited)
provide support and advice for school Careers Leaders
help with careers strategy planning (if help is requested)
provide some free Careers Leader training and access to free online Careers Leader training modules
recruit employers to be Enterprise Advisors; to help support schools with business – education activities
support schools to achieve all 8 Gatsby Benchmarks by 2020.
Each Somerset Secondary school will be an Enterprise Advisor Network (EAN) school or a Careers Hub school (including all special schools and colleges).
The Somerset Picture
Somerset Education & Business Partnership (EBP) - Formed to help broker support and opportunities between schools and businesses. Includes an online Directory of Careers Provision, both national and local.
Careers Partnership Group – including the IAG Staff Careers Fair – Wednesday 15th May 2019 at Monks Yard
Somerset Apprenticeship & Skills Advisory Service – for all Somerset Apprenticeship vacancies, information and guidance for employers and apprentices and a brokerage service. Website coming soon.
Higher Education Website – which will promote all Higher Education programmes currently on offer across Somerset.
Children's University- being piloted with 19 primary schools in West Somerset. Find out more.
Two Annual Somerset Careers Fairs – both including Choices for Life SEND areas: Wednesday 10th October 2018, Taunton and Tuesday 13th November 2018, Yeovilton Fleet Air Arm Museum.
Somerset Careers Groups
County IAG Advisors Group – next meeting 29th November 2018
Post 16 Careers Advisors Group – next meeting 22nd November 2018
Preparation for Adulthood Special Schools Group – next meeting 16th November 2018
Primary Schools Enterprise & Careers Group – next meeting 13th December 2018
District Council Employment & Skills Group – next meeting 5th November 2018
SESSG – Education Task & Finish Group – next meeting 7th March 2019
The purpose of the groups is to keep staff updated on latest careers opportunities, training and support.
SEND Careers Work
Pop-up shop initiative – all our Special Schools are currently making high-end goods for sale in a series of pop-up shops which will run for 6 week periods across different Somerset locations including Taunton (November –December 2018, Yeovil (April-May 2019), Frome, Bridgwater, Glastonbury. Schools and students will also manage and run the shops as a joint initiative.
SEND Impartial Careers Advisors - South Somerset 14-19 Partnership schools are working with Inspired 2 Achieve to deliver Independent Impartial Advice & Guidance in Fairmead and Fiveways. Focus on developing enterprise and future employment opportunities.
EDF Supported Traineeship Programme – now underway with the first cohort of 6 students. This is a rolling programme and we are aiming to replicate across other business sectors, following a similar model.
Transition Work
Year 11 Transition Panels now include all students with SEND, travellers, known to welfare services, Children in Care, YOT, low attendance, high risk of exclusion.
Year 12/13 Panels are currently being undertaken with our colleges to help support young people for whom their post 16 destinations are not working successful
NCOP/NSSW are funding 'My Next Steps' transition skills workshops with target students, delivered by Young Somerset
Transition Skills pilot programme now being delivered to 40 students across 3 colleges in Taunton, Bridgwater and Yeovil – aiming to prepare students with life and employability skills, vocational tasters and for Post 16 applications.
Future Work
To oversee the roll out of the CEC Careers Hub and Enterprise Advisor Network scale-up
To develop Supported Internship/ Traineeship programmes in other key Somerset sectors
To help all schools meet the 8 Gatsby Benchmarks by 2020
To support the ESF Bid which aims to support vulnerable young people aged 15-24 with a holistic and coordinated programme in Somerset.
To sign up all our schools as Disability Confident employers.