The Somerset Picture
There are many careers and enterprise products to help educators to provide a comprehensive careers programme for their students.
The Careers Landscape:
Department of Education Statutory Guidance October 2018 – websites must include: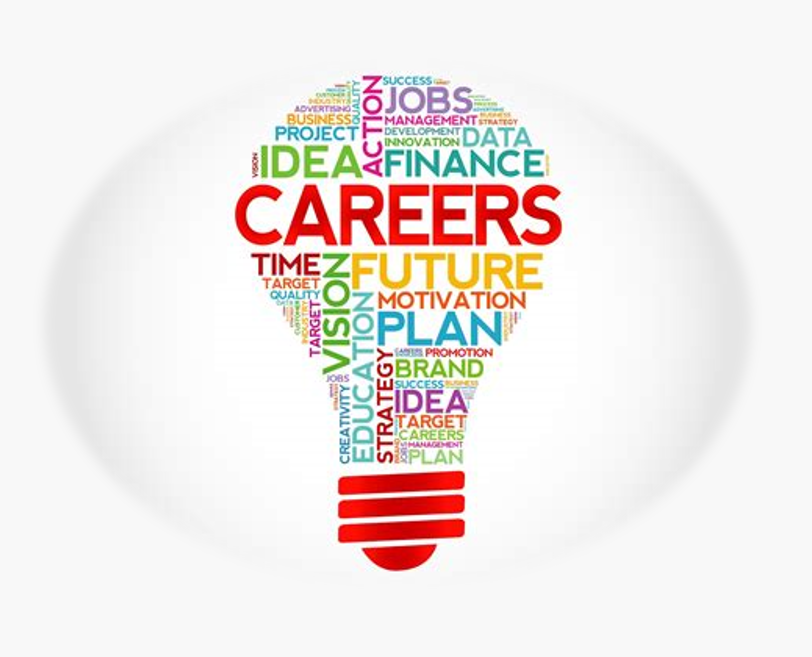 the name, email address and telephone number of the school's Careers Leader
a summary of the careers programme, including details of how pupils, parents, teachers and employers may access information about the careers programme
how the school measures and assesses the impact of the careers programme on pupils
the date of the school's next review of the information published
an Access Statement to allow access to providers of Post 16 provision to talk to their young people
focussed effort on SEND and ensuring that young people have better chances of employment. Includes FREE professional development for people working with these young people.
If you would like to discuss your Careers Programme with a member of the Education Business Partnership team, please email support@somerset-ebp.co.uk or phone 01823 785440.
For more information regarding Statutory Guidance, please visit our 'Policy Background' page.
Heart of the South West Careers Hub
The Heart of the South West Careers hub includes Somerset and:
coordinates the work of the Enterprise Advisor Network (EAN)
provides support and advice for school Careers Leaders
supports schools to achieve all 8 Gatsby Benchmarks by 2020.
The Somerset Picture
Labour Market Information
A quarterly update of the LMI statistics reflecting the most recent data from the Office of National Statistics that provides useful information on growing industries, average annual income and predicted job growth in the South West that can be shared with students. Download the latest Labour Market Information poster for the South West region.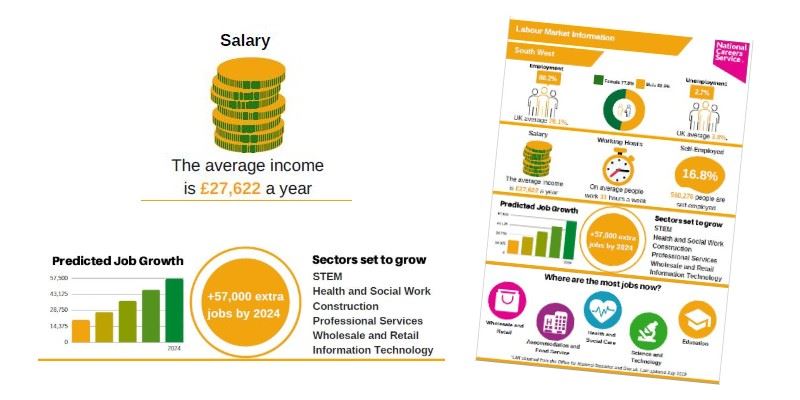 SEND Careers Work
Pop-up shop initiative – all our Special Schools are currently making high-end goods for sale in a series of pop-up shops which will run for 6 week periods across different Somerset locations including Taunton (November –December 2018, Yeovil (April-May 2019), Frome, Bridgwater, Glastonbury. Schools and students will also manage and run the shops as a joint initiative.
SEND Impartial Careers Advisors - South Somerset 14-19 Partnership schools are working with Inspired 2 Achieve to deliver Independent Impartial Advice & Guidance in Fairmead and Fiveways. Focus on developing enterprise and future employment opportunities.
EDF Supported Traineeship Programme – now underway with the first cohort of 6 students. This is a rolling programme and we are aiming to replicate across other business sectors, following a similar model.
Transition Work
Year 11 Transition Panels now include all students with SEND, travellers, known to welfare services, Children in Care, YOT, low attendance, high risk of exclusion.
Year 12/13 Panels are currently being undertaken with our colleges to help support young people for whom their post 16 destinations are not working successful
NCOP/NSSW are funding 'My Next Steps' transition skills workshops with target students, delivered by Young Somerset
Transition Skills pilot programme now being delivered to 40 students across 3 colleges in Taunton, Bridgwater and Yeovil – aiming to prepare students with life and employability skills, vocational tasters and for Post 16 applications.