Newsletter Subscribe Close
Yeovil College Experience Month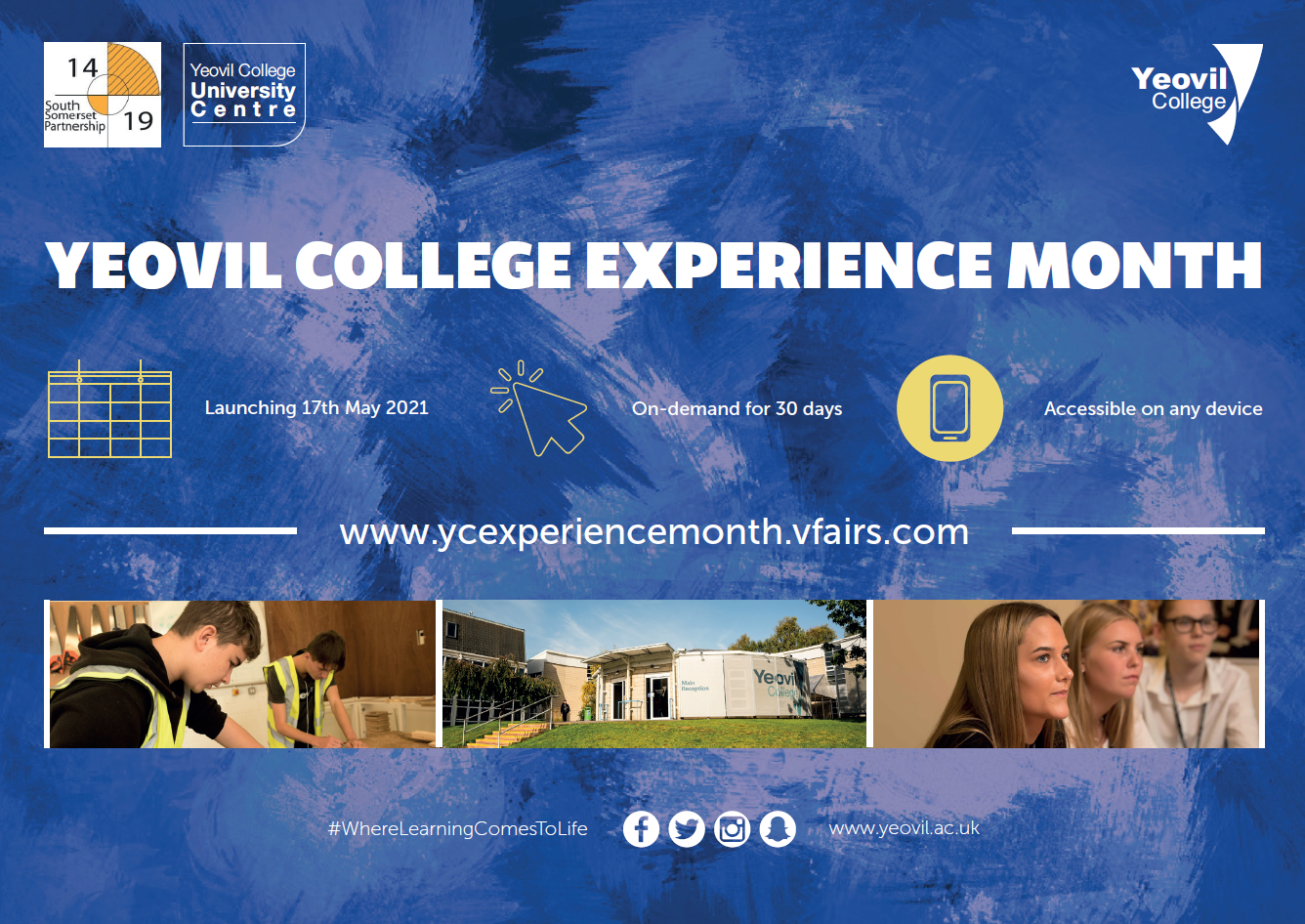 The Yeovil College Experience Month event is home to two exhibition halls to support your child in their next steps and raise aspirations.
The registration link is now live. REGISTER TODAY >>
The event is bought to you, together with the 14-19 Somerset Partnership, and is designed to showcase the range of post-16 options available students once they leave school.
Included in this event is the 14-19 Somerset Partnership Higher Level Experience space in Hall 2 designed to showcase the range of options available students once they leave college.
Please take the time to view the introduction to the event via the event webpage or watch this introductory video.
Schools and Teachers
You can now begin the process of registering for the event with your students. We would recommend hosting a registration session within school so that students can be supported throughout the process, the form only takes a minute or two to complete and the site is very user-friendly. Once you arrive at the page students will simply press the white 'Register' button underneath the date of the event. This will lead them to a page of questions to complete and their last answer will take them through to another short page to complete (Year 10 students will either need to select 'Year 10 Experience Exhibition Space' or 'Both' on the last question of the first page as this will lead them to the appropriate questions for them.) The login they create at this stage will be the one they use to access the event so it is important that they remember this.
A planning document has been developed to help you make the most of the event. Download here >>
You can also download a guide for students here >>